A Pump for any fluid management challenge
Industrial Projects involving fluid management can be a challenge.  There are a lot of factors that have a major impact on the success of your project, including ones you may not have even thought about.
Get product sales and rentals recommendations from an expert
Canada Pump and Power has a team of experts to make sure your pumping project is a success.  Our experts include engineers, tradesmen, operators, and certified safety officers that review the project challenges and recommend the best equipment for your project.
Mighty Pumps are up to the challenge
Canada Pump and Power deploys industry leading Mighty Pumps , purposely built for heavy industrial use. Mighty Pumps are high efficiency solids handling pumps that prime faster, last longer and move large volumes of fluids to high elevations. Mighty Pump are remotely monitored which means they automatically report back where they are and what they are doing.
Canada Pump and Power has a variety of Mighty Pumps to suit almost any pump application.  Depending on your unique application, we have a broad range of pump sizes and types including centrifugal, screw, lobe, and diaphragm pumps.
When fires were raging in Fort McMurray, we responded immediately to pump water and fill the fire trucks and tankers that put out the fire.
For a big mining job, we manufactured giant submersible pumping systems, which work by themselves and saved the company more than a million dollars.
Training people so the job is done right
Canada Pump and Power will send one of our pump experts  to your facility and teach your people how to set up, operate, maintain, and choose the right pumping system in simplified terms at no charge.
Rent or Purchase a Mighty Pump
We make it simple. We have a fleet of Mighty Pumps available for rent or sale.  If you need a qualified expert, we can assist you with project planning, setup and execution of your project.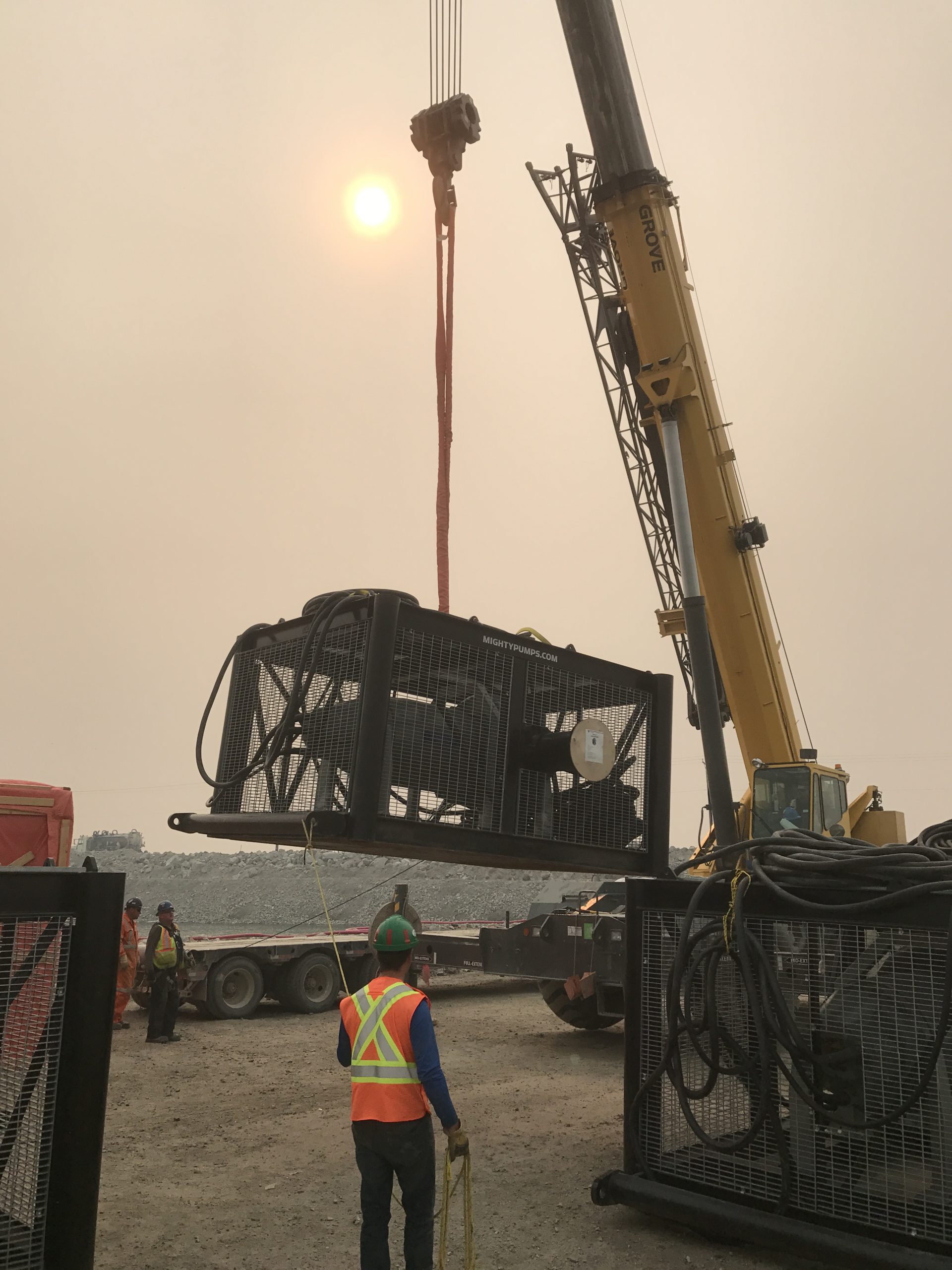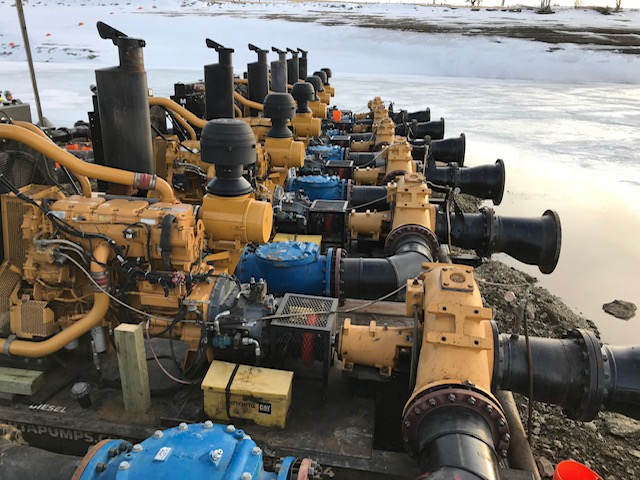 A pump for every project
Jet-Prime Pumps
Mighty Jet-Prime Pumps are Centrifugal Trash and Slurry Pumps with continuous dry running and automatic priming. These pumps are the industry's leader in efficiency and are built with massive trailers and skids. Mighty Jet-Prime Pumps are powered by diesel or electric engines and are available in fifteen models from four inch to twenty-four inch.
Hydraulic Submersible Pumps
Mighty Hydraulic submersible pumps are a way to separate the pump from the engine allowing for pumping higher viscosities and permitting pumping from depths of down to 450 ft. These pumps are powered by hydraulic power packs driven by diesel or electric engines.
If you would like more information on our hyrdaulic submersible pumps, you can find our pump specification sheets here.
Electric Submersible Pumps
Mighty Pumps rents and sells submersible pumps for dewatering, handling solids, pumping slurries and even agitator pumps capable of dredging.  We have small diameter pumps that fit into tight places.  We have pumps with explosion-proof ratings for operating in hazardous environments.
If you would like more information on our electric submersible pumps, you can find our pump specification sheets here.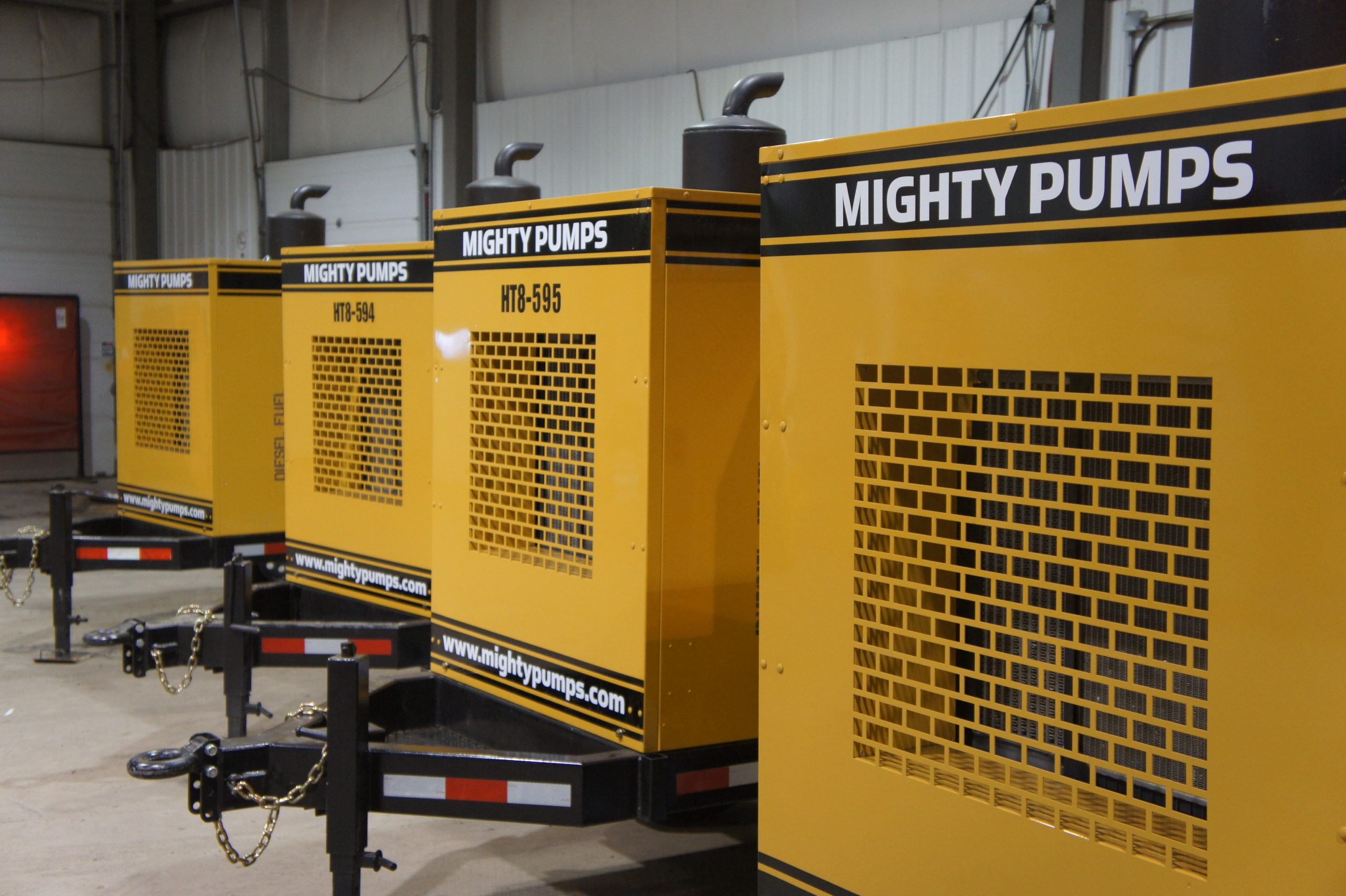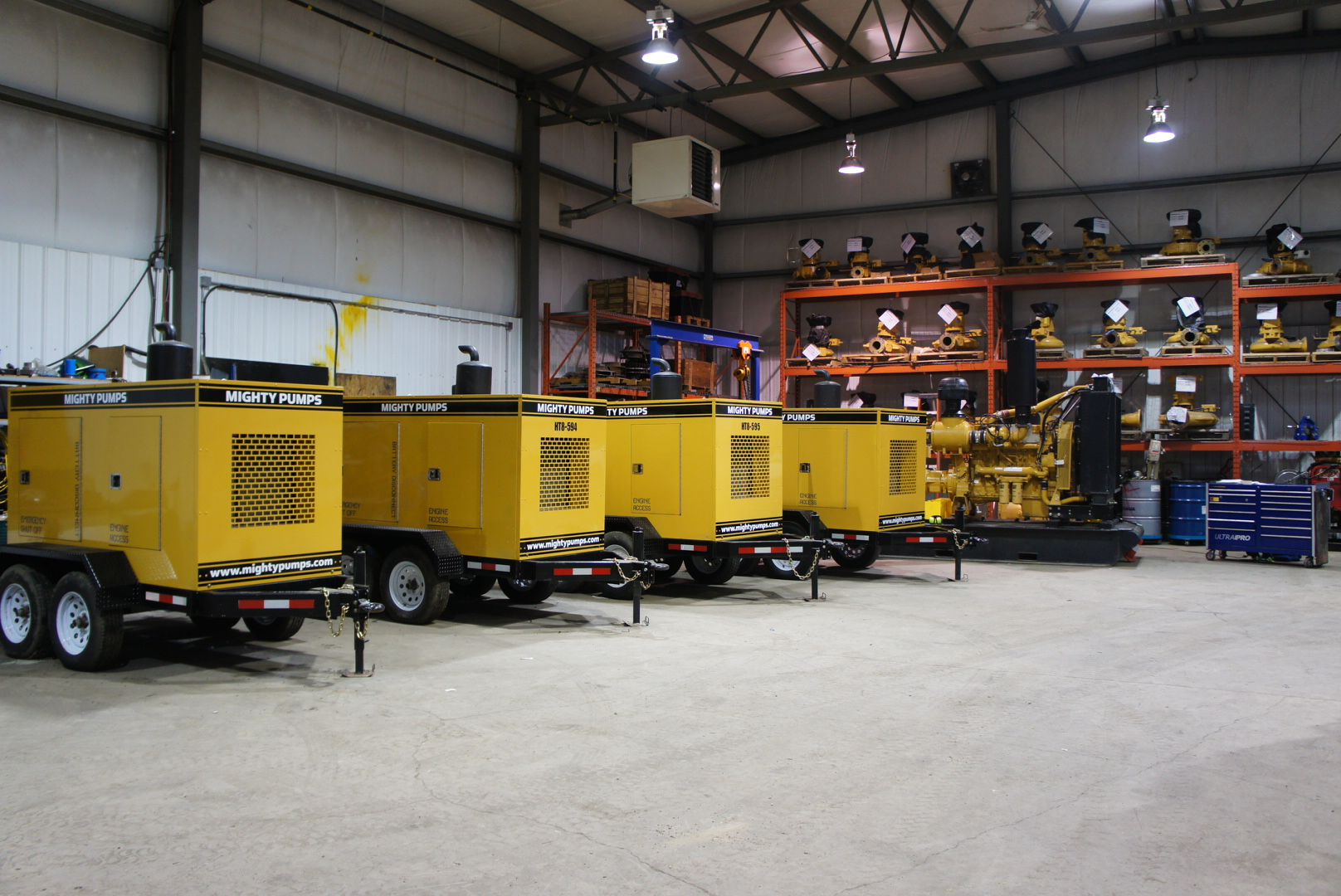 Pump Accessories including hose, pipe, and fittings
Canada Pump and Power has everything you need to support your pump application. CPP stocks HDPE pipe and large volumes of suction and discharge hose to support our operations and rental fleet. We rent and sell pipe crossings to breach roadways without interrupting traffic, and stock a wide range of fittings including valves, vacuum breakers, and flexible couplings.
Our experts will help you with everything you need for your pump application.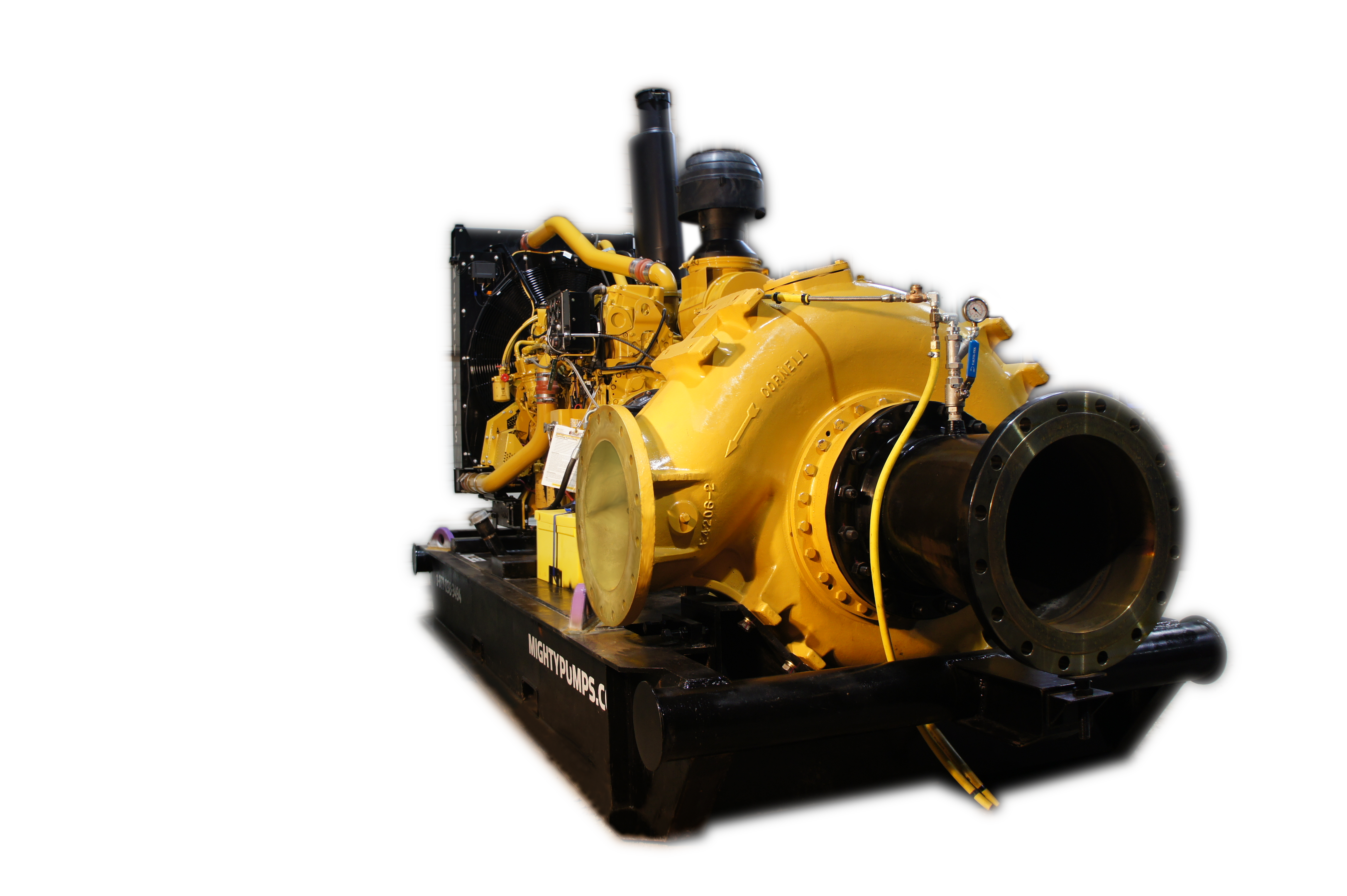 Tell us about your pumping project
Got a project or need help selecting the best solution?
Click on the link below and we will be in touch with your custom quote.
Learn more about our pumps