The Next Generation of Telematics
September 19, 2023
At Canada Pump & Power (CPP), we pride ourselves on understanding the unique challenges faced by our clients in their DIVE, PUMP, BARGE and DREDGE operations. We continue to deliver innovative solutions that empower our clients to deliver safe, high-quality, and efficient project execution.
We are excited to announce our strategic partnership with Geoforce, a leader in cutting-edge telematics systems. Together, we're committed to providing solutions that empower our clients in every aspect of their work.
The Power of Telematics
Our telematics solution provides unparalleled asset tracking precision, even in remote and hard-to-reach locations. With real-time data on asset location, status, and usage, we can optimize deployment, reduce theft and risks, and ensure assets are where they should be. But there's more…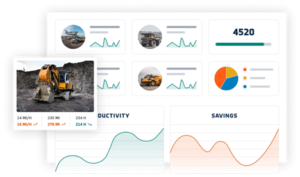 By leveraging Geoforce's telematics technology, we can monitor vital metrics like engine health and maintenance schedules. This allows us to proactively schedule maintenance, minimize downtime, and ensure prime operating conditions for the duration of your project.
Additionally, we're committed to reducing environmental impact by optimizing routes, monitoring fuel consumption, and promoting sustainability. Through our telematics solutions, we help you operate in an eco-friendly manner while maximizing efficiency.
Leveraging Advanced Data Analysis
At CPP, our dedicated team of engineers leverages advanced telematics data analysis to identify trends, make accurate predictions, and streamline operations so you don't have to! This means we consistently optimize our services and deliver tailor-made solutions to meet our clients' unique needs.
With real-time monitoring, we swiftly respond to any challenges that may arise, minimizing disruptions and ensuring more seamless project execution. Our partnership with Geoforce extends beyond technology; it's a commitment to delivering tangible results that truly matter to our clients.
Unlock Your Business's True Potential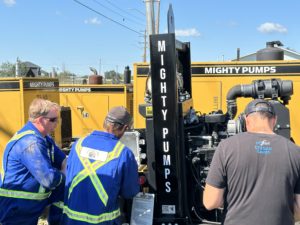 With Canada Pump & Power, you have a team of experts who will handle everything from installation to data analysis and management. Experience the power of enhanced business analytics to improve fleet management and unlock your organization's true potential. We optimize your operations and drive lasting value so you can say goodbye to installation headaches and data overload. Contact us to get Geoforce installed on your equipment and learn how we can revolutionize your asset management together. Check out our latest blog post for more information on our partnership with Geoforce!
---